New York Times Magazine interviewer Andrew Goldman appears to have learned his lesson after chastisement for his repeated sexist blunders in interviews with Tippi Hedren of The Birds and Whitney Cummings of Whitney. In this week's magazine, Goldman interviews My Sister's Keeper author Jodi Picoult — another human being with a vagina between her legs — and manages not to make an ass of himself.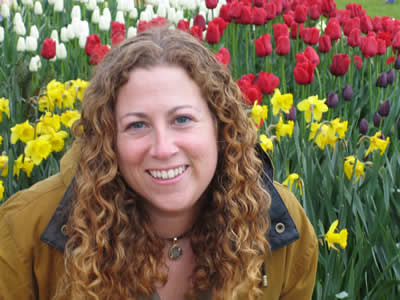 Picoult touches on several gender-related issues, including her 2010 criticism of the New York Times after it reviewed Jonathan Franzen's book Freedom twice in one week, once in the Review of Books and again in the paper:
NYT raved about Franzen's new book. Is anyone shocked? Would love to see the NYT rave about authors who aren't white male literary darlings.

— Jodi Picoult (@jodipicoult) August 16, 2010
Just one week later, Slate.com conducted an old-fashioned byline count and confirmed what both Picoult and her writer pal Jennifer Weiner had publicly stated: men get more books reviewed than women.
Goldman asked Picoult about Franzengate in his interview this weekend, asking:
In 2010, you were critical of this paper because it reviewed Jonathan Franzen's "Freedom" twice in one week, which you found unsurprising because he is a "white male literary darling."

It took me by surprise when that blew up. I didn't feel like I was saying something that everyone didn't already know, that women are reviewed less frequently and differently than men and there are fewer female reviewers.
Goldman then nailed his followup question, asking the author who she thought deserved more attention instead:
A woman who writes genre commercial fiction would be great, even better if it's a woman of color. I don't have anyone in mind.
Picoult also touched up on the characterization of her books (which often feature female protagonistis in domestic settings) as "chick lit." She seems to acknowledge that "chick lit" is a valid descriptor for a category of books, yet doesn't explain why it is that she believes she doesn't write it — insinuating that it is because men read her books, too:
I don't mind the term "chick lit." I don't happen to write it, so I think it's funny when people assume I do just because I happen to have a vagina. It would be news to the 47 percent of people who write me fan mail who happen to be men to find out that I write chick lit.
Forty-seven percent of her fan mail is from dudes? That's a hell of a lot more than I would have expected. Anyway, Picoult also doesn't deny that her book covers are marketed towards women (oftentimes with pictures of young women or girls looking solemn) and says she trusts that the marketing departments know what they're doing. Which I find to be kind of a half-assed answer: it certainly works for Picoult's book sales but there are a hell of a lot of female authors who are less willing to have their book covers marketed in such gendered ways. Anyway, it's a good interview and worth reading in full.
Contact the author of this post at Jessica.Wakeman@Gmail.com. Follow me on Twitter.